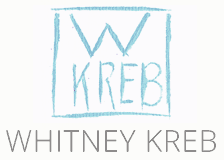 Blog
Upcoming Shows
Eclectic Charleston Artist Interview
May 13, 2014
My interview for Eclectic, Charleston... Whitney Kreb's oil paintings celebrate the relaxed elegance that is seaside living. The artist, who splits her time between Charleston, SC, and Nantucket, MA, creates unique compositions of coastal scenery that are harmoniously graphic and painterly. Her aesthetic is constantly evloving as she reworks and reinvents mainstays that include sea life, ocean views, and the familiar streets of her hometowns. She also paints...
Read more
Charleston Artist Collective for One King's Lane
May 13, 2014
www.onekingslane.com/sales/36375 Charleston Artist Collective has paired up with One King's Lane for our second pop up sale. Check it out on the link above through Saturday, May 11.
Read more
CAC Spring Show
May 10, 2012
The Charleston Artist Collective's Spring Show, Local Color, is going on right now through June 12th at the Footlight Player's Theater (located at 20 Queen Street in downtown Charleston). Eight local artists and affordable art- with 15% of each sale going to a local charity. The Collective also puts on an online gallery each month with a different theme. Check out all available works and "meet" the artists at www.charlestonartistcollective.org.
Read more