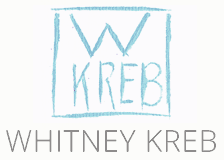 Blog
May 13, 2014
Eclectic Charleston Artist Interview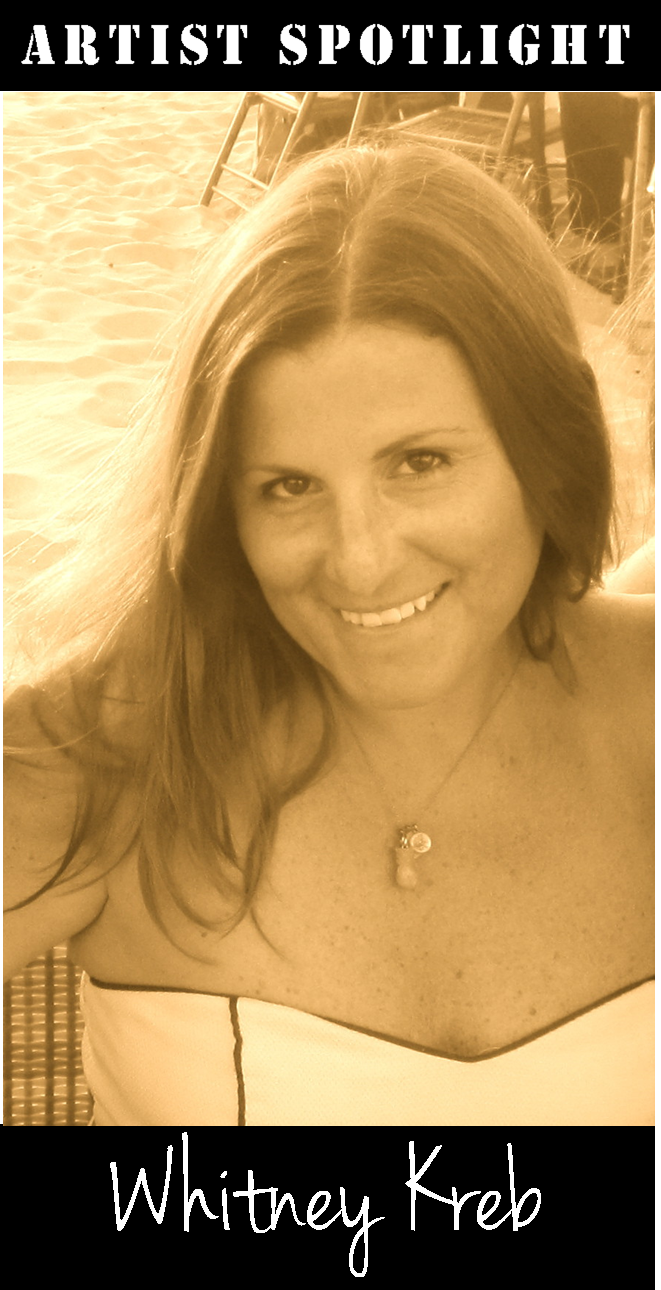 My interview for Eclectic, Charleston...
Whitney Kreb's oil paintings celebrate the relaxed elegance that is seaside living. The artist, who splits her time between Charleston, SC, and Nantucket, MA, creates unique compositions of coastal scenery that are harmoniously graphic and painterly. Her aesthetic is constantly evloving as she reworks and reinvents mainstays that include sea life, ocean views, and the familiar streets of her hometowns. She also paints on-site murals in local designer showhouses and private homes.
Whitney received her BA in Studio Art from Davidson College and her MFA in Painting from the Savannah College of Art and Design. She has also studied in Florence, Italy, and the Art Students League in New York City. While in Charleston, she works and exhibits out of her studio at Redux Contemporary Art Center and is represented by the George Gallery and the Charleston Artist Collective. Whitney is also represented by Robert Foster Fine Art, Coastal, and the Artists' Association of Nantucket in Nantucket, MA.
Is there anyone you credit with gifting you your artistic ability and/or teaching you your skills? Or did you just pick up a brush one day and get lucky?
My grandfather was a very talented artist. He always brought me new art supplies and I always had an easel in my bedroom growing up. I had a ton of encouragement from my parents and was lucky to attend art camps and classes outside of school. I took my first oil class in 10th grade and was pretty much hooked after that.
Since it varies for each artist, we want to know what inspires you?
The beach, coastal living, the 1980's, fashion and interior design bloggers, my two homes- Charleston and Nantucket- all the people, places, style and local colors.
Do you hang your own work in your home?
I do. They kind of revolve in and out, but I have tried to hang on to the ones that have special meaning to me. I also have some work by my artist friends- I am always up for a trade!
Is there a specific artist/work that you covet?
I am a huge fan of Wayne Thiebaud and Richard Diebenkorn. I also love Alice Neil, Laura Owens and Elliott Puckette. Locally, the George Gallery and the Charleston Artist Collective have a great selection of contemporary Charleston artists.
If you were not an artist, what career do you think you'd have?
Probably still something in a creative field- maybe an architect or something in the fashion world.
Rapid fire…
Favorite city to travel to? L.A. West side.
Guilty pleasure? Steve Winwood, Phil Collins, and Richard Marx
Favorite restaurant in Charleston? High Thyme and Basil
Saturday activity: beach, shopping, museum, festival or sofa? BEACH. But the others are a close second.
Three words to describe yourself: sarcastic, grateful, optimistic
If you are interested in purchasing any of Whitney's art please stop by Eclectic, call us at 843.388.7002 or email sidney@eclecticcharleston.com. Remember, these will only be available during the month of May and yes we will ship for an additional charge!
Eclectic is a Charleston, South Carolina based full-service boutique interior design firm in specializing in the design of residential projects including entire homes and the styling of individual rooms. We also offer virtual e-design services. Please email sidney@eclecticcharleston.com for additional information.
Note: All comments must be approved by the post author.